Several of Ted Jones' henchmen can be seen wielding AKM
 assault rifles while they are on guard at his grow house. They are also used in the ensuing battle against Jones' Asian competitors. Dale (Seth Rogen
) retrieves one from a gun rack after saving Saul, and uses it until it runs out of ammo, just before his faceoff with Ted. In an alternate ending Dale and Saul are sitting on two oil drums smoking when they realize that they forgot to kill one of the bad guys who fires upon them with an AKM. This kills both of them but not before Dale holds Saul's hand before they both die.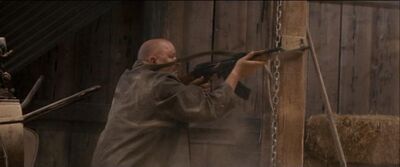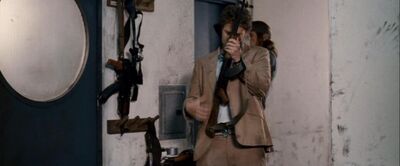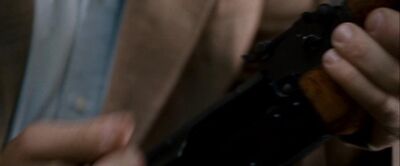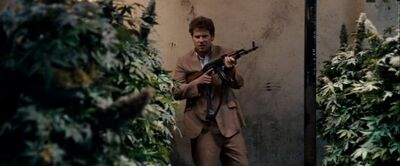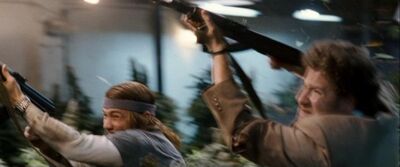 Ad blocker interference detected!
Wikia is a free-to-use site that makes money from advertising. We have a modified experience for viewers using ad blockers

Wikia is not accessible if you've made further modifications. Remove the custom ad blocker rule(s) and the page will load as expected.